Undergraduate Catalog 2023-2024
Undergraduate Catalog 2023-2024
---
Access Older Archived Catalogs here.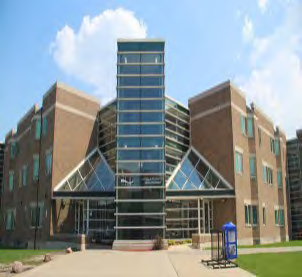 ---
Welcome to the Chicago State University Undergraduate Online Catalog
---
Some policies may have been updated. Consult with your Academic Advisor or Success Coach for your catalog year.
If you have questions, please contact the Office of the Registrar.
Your comments and suggestions are welcome and will assist us in continuously improving our college catalog.
Degree Planner
(Degree Programs Only)
Add to 'My Portfolio'
Social Media
Print-Friendly Format
Help
Plan It!
The Degree Planner icon is at the top of each program and provides a print-friendly version of the degree requirements in a checklist format. Please review these requirements with your Academic Advisor, as yours may differ from the general requirements listed.
Save it!
Create a personal portfolio by clicking on the My Portfolio link at the bottom of the left navigation pane. After creating an account, you may add courses to your favorites by selecting the star icon located on the top right of the page.
Talk About It! 
Share catalog information on Facebook and Twitter.
Print It!
Selecting this icon will generate a pop-up page formatted to neatly print.
Use It!
Includes more information about how to use the catalog.
College of Arts and Sciences
College of Business
College of Education
College of Health Sciences
College of Pharmacy
Division of Continuing Education and Non-Traditional Degree Programs
Honors College
This publication is a record and an announcement of the 2022-2023 academic year. It is for informational purposes only and does not constitute a contract. Faculty assignments and programs listed are subject to change, and individual departments and units should be consulted for further information. Courses listed in this publication are subject to revision without advance notice. Courses are not necessarily offered each term or each year. Individual departments or units should be consulted for information regarding regularity of course offerings.
Published by authority of the State of Illinois, August 2022, PO Box 17383, Chicago State University, 9501 S. King Drive, Chicago, Illinois 60628-1598. Nonprofit postage paid at Chicago, Illinois.
Chicago State University policy is to be in full compliance with all federal and state nondiscrimination and equal opportunity laws, orders, and regulations, and the university will not discriminate against any persons because of race, color, sex, religion, national origin, age, disability, or status as a Vietnam era or disabled veteran. This nondiscrimination policy applies to admissions, access to, treatment and employment in university programs and activities.
---